Release 101 - Improvements for Tracking the Own Progress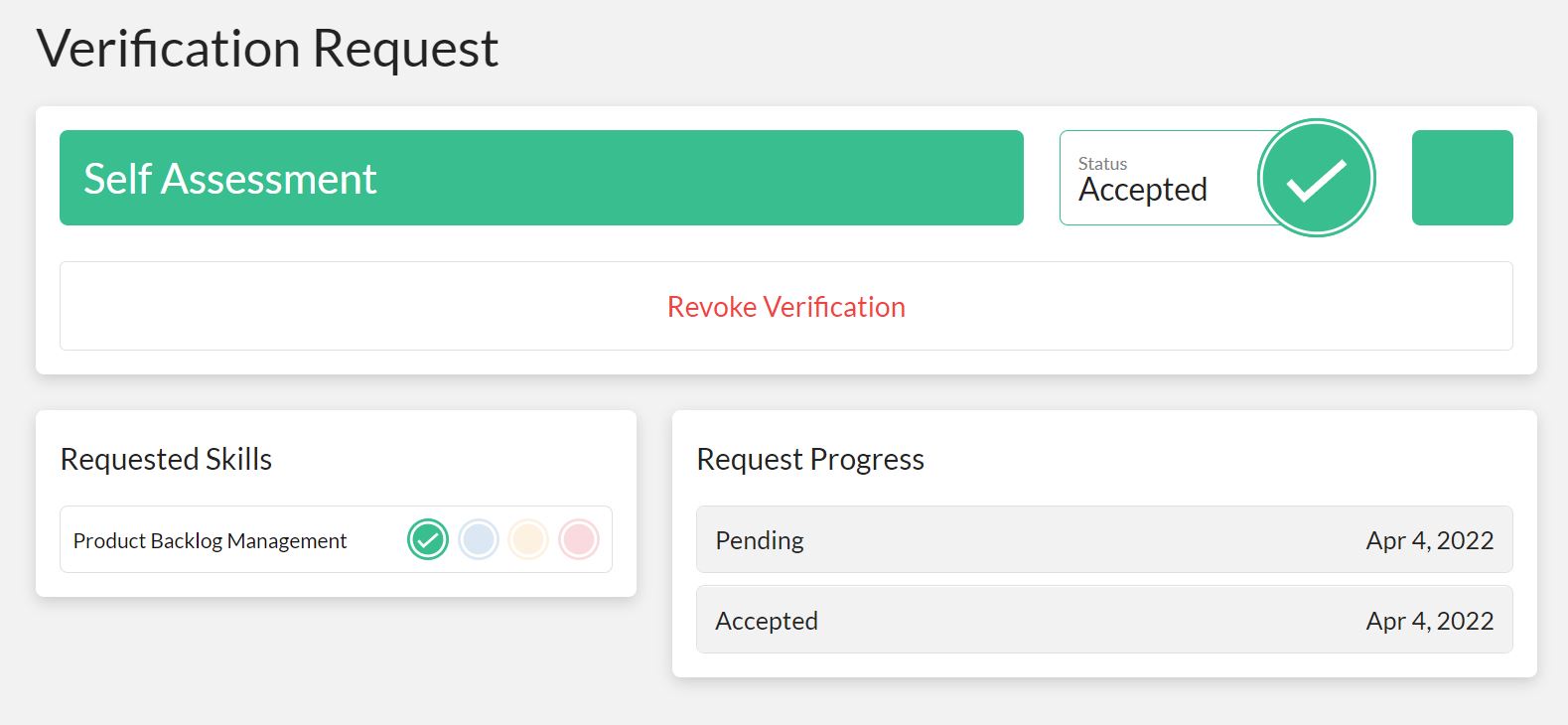 Did you accidentaly confirm knowledge of a skill you don't possess? You can now easily revoke a Self Assessment in the SkillDisplay app.
Click on "Verifications" in the user menu
Select the Self Assessment that you want to revoke
Click "Revoke Verification"
This allows to keep your profile in perfect order!
---
Changelog Release 101
Features
Revoking Self Assessments is now possible
Fixes
Optimization of the organization statistics overview diagram
Rename Anonymous login
Fix CSS for large website buttons and according text centering
rename "pending" in verification process to "requested"
Fix SkillSet API edge case when requesting verification for an empty SkillSet