Spring Cleaning: Improvements in the SkillDisplay Frontend
In our Roadmap for 2021 we announced a technical brush up as focus for Q1/2021. As active SkillDisplay user you might already have spotted some of the improvements. Let's have a look at all parts of the SkillDisplay App that have undergone improvements so far:
Searching in the SkillDisplay App
The search is a centerpiece of the SkillDisplay application. We introduced multiple improvements regarding usability and cosmetics. The filters have been changed to take less space and - even more important - can now be applied to the search after displaying the results. Icons in the upper right of all category boxes give a clearer indication for the type of result found. Of course we still show your personal progress with the relevant results.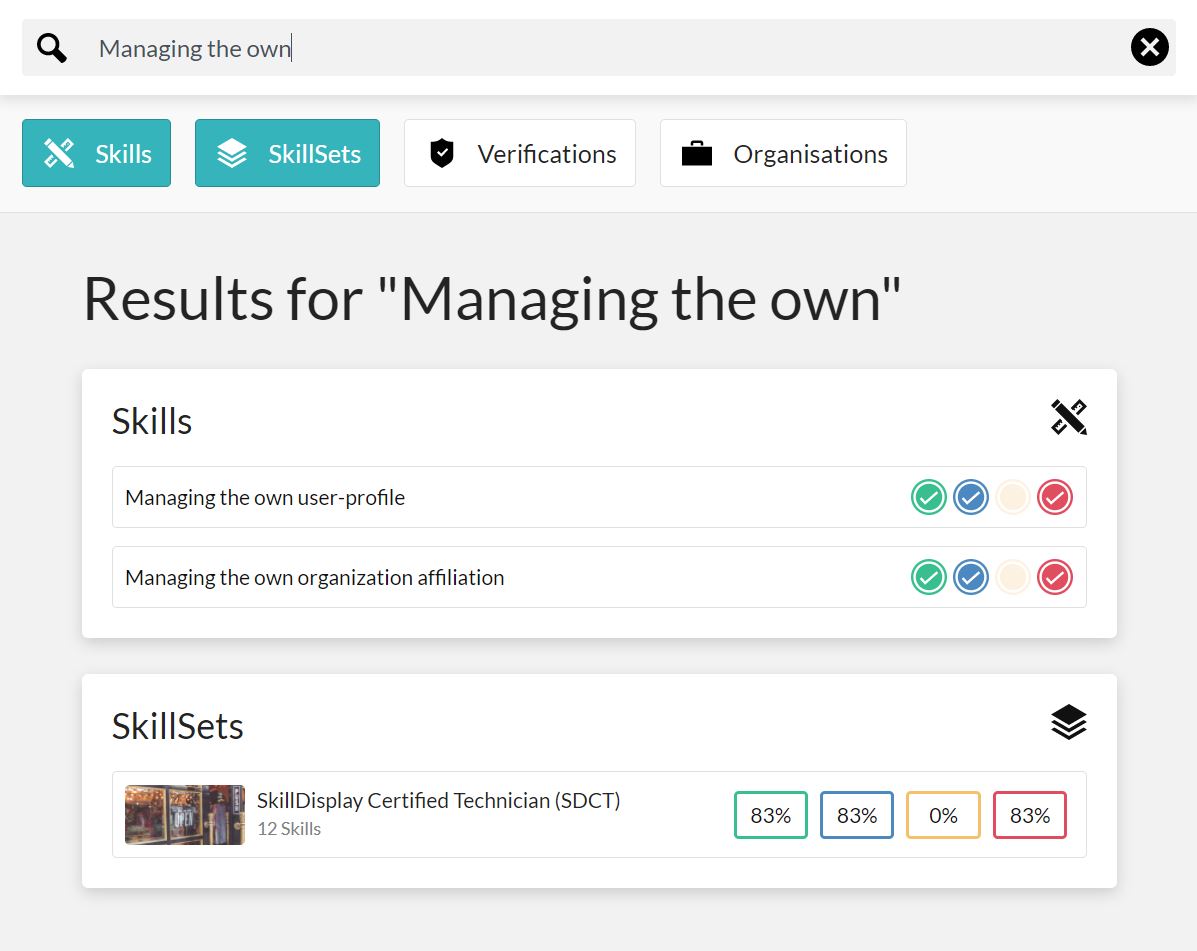 The first thing that catches the attention when looking at the refurbished Skill detail page are the new verification buttons. We opted for a flat design in the respective stakeholder colors. If you possess a verification the button will be highlighted with a lighter version of the stakeholder color (as seen in the screenshot for each stakeholder). There is also a new animation when hovering over a verification button for a skill you haven't obtained yet. In addition the Skill detail page did receive a small overhaul, optimizing margins between boxes, general alignments, etc.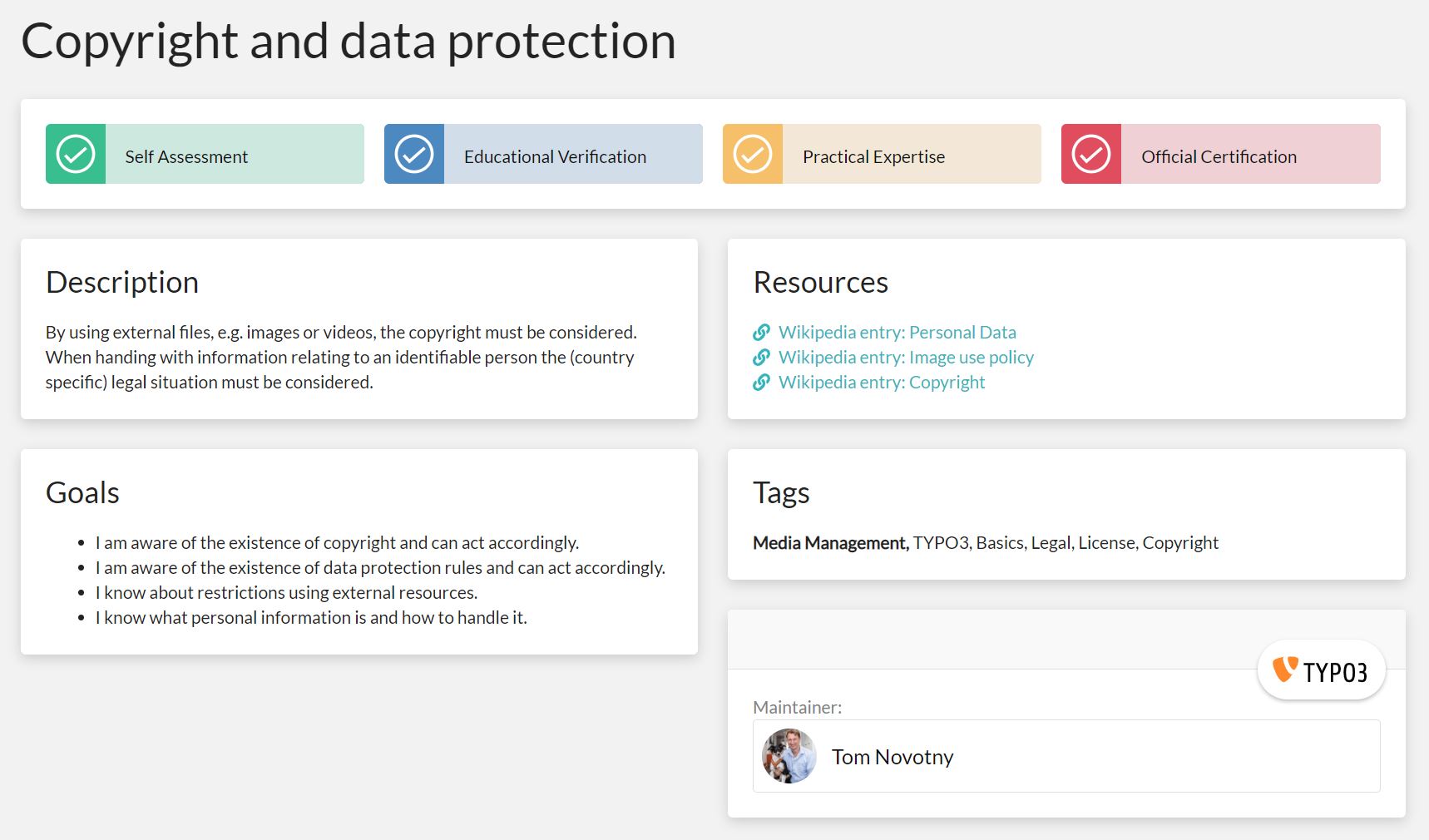 The SkillSet detail page saw many improvements similar to the Skill detail page - most prominent eyecatcher unique to the SkillSet page is the new hover effect on skills within the list.


The provided SkillSets list in the organization view has been enhanced with a preview of the SkillSet image. In addition we optimized the styling.

You also might have spotted the new loading indicator. You should have less time than before to appreciate it though, as we also improved response times in the app.
View the updated design directly in the SkillDisplay App
Now that you know what to look out for, check out the updated design directly in the SkillDisplay App.