Try SkillDisplay without registering for an account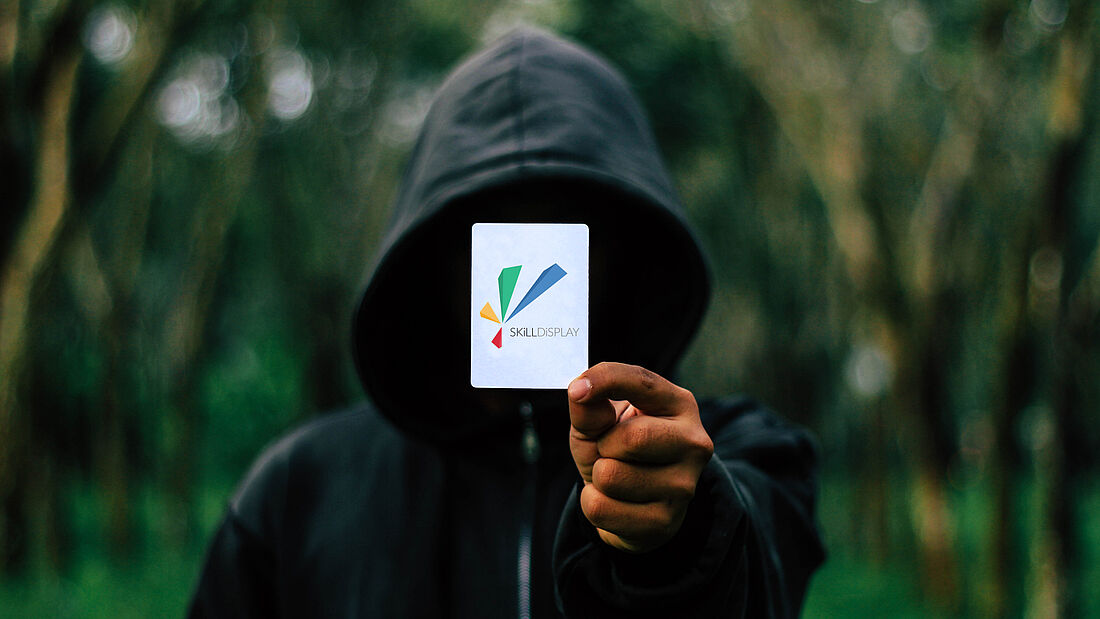 We have recently added a new function to SkillDisplay - anonymous login, or rather login without a SkillDisplay account (you can read about the personal data we may store temporarily at the end of this article). Let us quickly explain when this can be useful:
We've all been there - you discover an interesting new service, but to try it out you have to register first and enter a lot of personal data. This often not only upsets data protection-conscious people, but of course entails a certain amount of effort - typing in data, waiting for a confirmation mail, clicking a link, maybe even filling out a profile. Suddenly, the new service doesn't seem so exciting anymore and one prefers to devote oneself to another task.
As we at SkillDisplay place a lot of emphasis on efficiency and little emphasis on wasting time, there is now the possibility to test the platform without the registration process and without providing personal data. If you like what you see, you can always register and transfer your progress to your new account.
To do this, simply click the "Anonymous Login" button on the login page, whereupon you can explore the SkillDisplay platform with a temporary account. The name of the account is always "John Skiller", by the way. With this account, you can now visit all publicly available SkillSets and perform the self verification of the respective skill - the other three verification types are disabled, as they can only be assigned to a real person known by name.
If you like what you see, you can register at the Dashboard at any time, and all self verifications of individual skills will be transferred to your new user account.
When is it useful to use this mode?
if you want to try out the functionality and scope of the individual SkillSets without registration
for example, in the context of lessons with students, without the need for everyone to open their own account first; it may also make sense, in accordance with the GDPR, to use this mode if the students are under 14/16 years of age (depending on which EU member state you are in) and are therefore not even allowed to agree to register for an information society service
In terms of data protection, the "anonymous login" does not work completely anonymous on a technical level, but is anonymous for all intents and purposes. When you visit the site, your public IP address is stored in our server logs, which theoretically makes you identifiable (just like on pretty much every other site on the Internet - but the IP address represents a personal date in the sense of the GDPR). When you click on the anonymous login button, a cookie with a validity of three months is set, which allows the site to recognize you (this is helpful if you visit the site again later without having registered). However, we delete the cookie on the server side every 14 days, which is the actual time window for recognition. So unless you delete the cookie in your browser, you can come back for two weeks and take all the self-verified skills with you if you decide to register with our site within that time window.