< Video | Inhaltselement "Dateilinks" - Dateisammlungen verwenden
Content elements
TYPO3
Show in app
Description
When using content elements, the user must be able to use elements such as text, media, tables and predefined forms while paying attention to responsiveness, semantics and accessibility. When adding media, users know about the ability to upload and embed the various image and video formats, and crop images using the cropping tool.
Goals
I can create and edit the most important content element types (text with media, header, file links, records).
I know the difference between the uploaded files from the module file list and those inserted into content elements.
I know the implications of field header and type (semantic meaning, frontend results).
I can use the image cropper to manipulate images.
I know how to embed videos.
I know how to include predefined forms as a content element and who is responsible for predefining forms.
Maintainer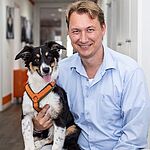 Tom Novotny
TYPO3 Education Committee