< Video | Mehrsprachige Websites Teil 4: Metadaten von Dateien übersetzen
Working with translations
TYPO3
Show in app
Description
TYPO3 offers the function to deliver contents, datasets as well as metadata multilingual. Content elements can be translated via a "free" or "connected" mode. The number of languages that can be editorially recorded is not limited in TYPO3.
Goals
I can provide page translations in any pre-configured language.
I know the difference between the free and connected mode of translation.
I can switch between the columns and the language view in the page module.
I can edit translated pages, content elements and data records.
I know the translation view in the module List.
I know how to provide and edit translations of file metadata.
I know the translation overview of the module Info.
Maintainer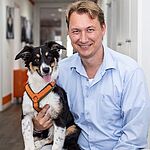 Tom Novotny
TYPO3 Education Committee