< Video | Suchen im Backend
Searching in the backend
TYPO3
Show in app
Description
A search function is available in the TYPO3 backend. The function has the purpose to find the desired content quickly and show the result in a structured and convenient way.
Goals
I know how to find pages in the page tree by using the filter.
I can find records with the top bar search.
I can find specific records in the single table view.
I know how to find files in the module file list and the file selector.
Maintainer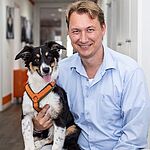 Tom Novotny
TYPO3 Education Committee