< Video | URL-Segmente und Redirects (Weiterleitungen)
URL redirect Basics
TYPO3
Show in app
Description
The user knows the effects in terms of SEO and backlinks in a subsequent change of a URL. The user knows how to minimize the negative effects by defining redirects.
Goals
I know what URL redirects are.
I know about the differences between the redirect types.
I know about the effects of incorrect URL redirects for website visitors and search engines.
Maintainer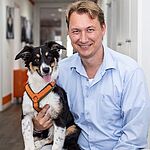 Tom Novotny
TYPO3 Education Committee