< Video | Was ist der Frontend-Cache?
Page cache
TYPO3
Show in app
Description
Changed content might not be visible immediately due to optimization.
Goals
I know there is a technology in place that might hide my changes to the frontend for a given period of time.
I can initiate immediate changes by flushing the page cache.
Maintainer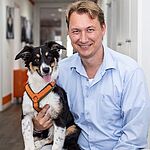 Tom Novotny
TYPO3 Education Committee