< Video | Was sind Extensions und Plugins?
Using extensions in TYPO3
TYPO3
Show in app
Description
Knowledge about using extension-provided plugins in the TYPO3 backend.
Goals
I know that extensions can provide new functionalities to a TYPO3 standard installation.
I can use a plugin from an extension to display new content types in the frontend.
Maintainer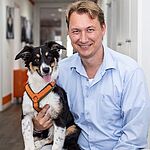 Tom Novotny
TYPO3 Education Committee