Release 97 - Notification System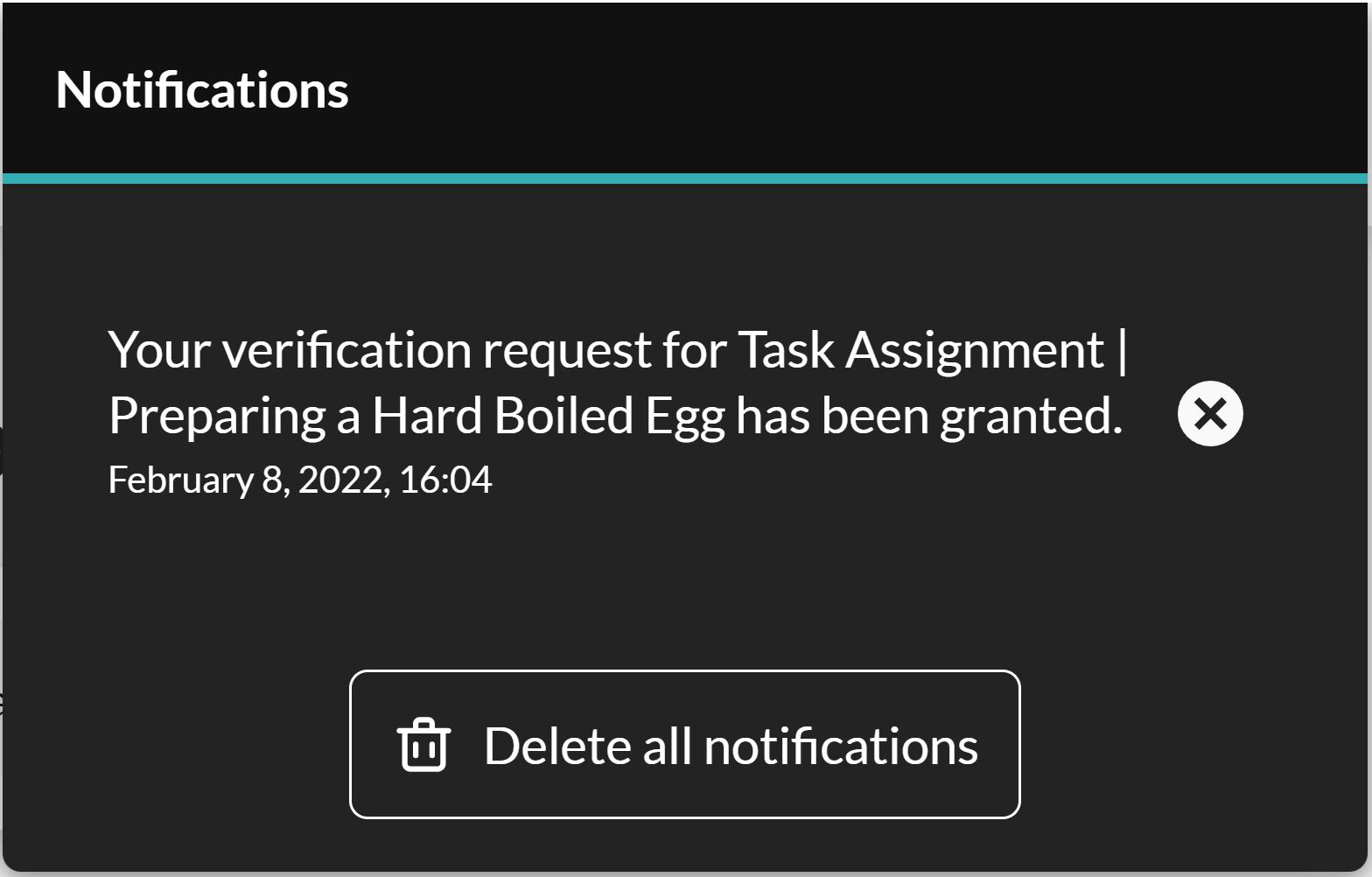 Has my verification request for a skill been granted yet? Are there new verification requests for me as a verfier? Users on the SkillDisplay platform can choose to opt-in for push notifications via e-mail in their user settings already. For those who want to keep their e-mail in-boxes as clean as possible, but still do not want to miss out on recent activity regarding their account - we have introduced a new Notification System.
You'll find an envelope icon at the top right of your user bar along with the number of new notifications. Each notification listed will give you an overview of what has happened and the possibility of clicking on the notification for getting directed to detailed information.
This way you can now easily get an overview about responses to your verification requests, granted awards and more!
---
Changelog Release 97
Features
Introduce notification system
Products/subscriptions are now purachasable via Stripe directly from the website
Verification Manager: Organizations are now ordered alphabetically
Organizations can now choose to mark internal SkillSets as Learning Resources, Educational Training or Practical Tasks
Fixes
Number of skills for SkillSets presented for extending the own knowledge and applying the own knowledge is now correctly shown
SkillSets are now correctly indicated with their stakeholder type in the verification history