< Book | TYPO3 Showroom and Overview
Page
TYPO3
Show in app
Description
An editor can use different page types to influence the behavior of a page in the frontend and the presentation in the navigation. The editor needs to know how pages in the page tree can be structured and managed in a structured way, and how that affects the task.
Goals
I can create, edit, hide, copy/paste, move and delete pages.
I know the page types: standard, backend user section, shortcut, mount point, link to external URL, folder, recycler, menu separator.
I know the connection between the page tree and the menus in the frontend.
I know how I can display a preview of a page.
Maintainer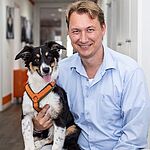 Tom Novotny
TYPO3 Education Committee