< CMS Certified Integrator 10 LTS
About TYPO3
TYPO3
Show in app
Description
TYPO3 is a content management system (CMS) which is developed under an open source license GPL. The code is thus freely available. TYPO3 offers a wide range of functions and can be extended by so-called extensions. The system is well documented and help can be found on typo3.org.
Goals
I know what TYPO3 is and where I can get further information.
I know broadly which system requirements have to be met to work with TYPO3.
I know the TYPO3 vocabulary and can name the essential components.
Maintainer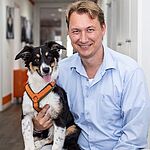 Tom Novotny
TYPO3 Education Committee