< CMS Certified Integrator 10 LTS
Accessing the Install Tool/Maintenance Modules
TYPO3
Show in app
Description
Knowledge about security measures taken to protect the Install Tool/maintenance modules.
Goals
I know multiple ways of accessing the install tool and its modules
I know how the Install Tool is protected.
I know how to set the password.
I know how to access the install tool if I don't know the Install Tool password.
I know how a backend user as system maintainer can get access to the install tool.
Maintainer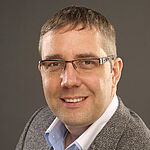 Oliver Thiele
Web Development Oliver Thiele