< CMS Certified Integrator 10 LTS
Admin panel Basics
TYPO3
Show in app
Description
The admin panel can be activated for editors by a TYPO3 administrator, and used to simulate a different time or group of users in the frontend. In addition, a button helps to find and open the corresponding page in the backend via a URL.
Goals
I know about the existence of the admin panel and that a TYPO3 integrator can unlock this for me.
I know how to find information like page id in the info tab.
I can use the admin panel in the frontend for finding/opening a page in the backend.
I can simulate another date or another frontend user group.
I can clear or deactivate the page cache.
Maintainer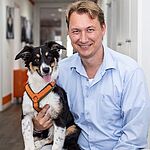 Tom Novotny
TYPO3 Education Committee