< CMS Certified Integrator 10 LTS
Charsets
TYPO3
Show in app
Description
Definition of charsets, common usage, differences (advantages/disadvantages) of specific charsets.
Goals
I know what a charset is.
I know how charsets can differ.
I know which charsets are widely common/used and why.
I can analyse and compare two charsets and their properties for a specific task and choose the most fitting one for my use case.
Maintainer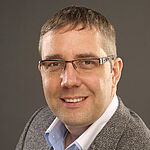 Oliver Thiele
Web Development Oliver Thiele