< CMS Certified Integrator 10 LTS
Dashboard Basics
TYPO3
Show in app
Description
Knowledge of the module Dashboard in the TYPO3 backend and the usage of it. Users can create multiple dashboards visible in this module, and switch between those dashboards. Each of the dashboards can have multiple widgets.
Goals
I know the purpose of the dashboard and its features.
I know and understand the terms "dashboard" and "widget".
I know how to create and edit a dashboard.
I know that my TYPO3 administrator is able to create different kind of widgets for me to use in my dashboards.
Maintainer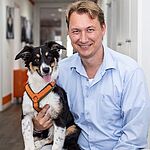 Tom Novotny
TYPO3 Education Committee