< CMS Certified Integrator 10 LTS
Page TSconfig
TYPO3
Show in app
Description
Basics of page-specific TypoScript in the backend.
Goals
I know what Page TSconfig is and what the difference to TypoScript in frontend templates is.
I know basics of which settings can be made with the help of Page TSconfig.
I can give basic examples for Page TSconfig and generate practical examples.
Maintainer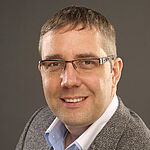 Oliver Thiele
Web Development Oliver Thiele