< CMS Certified Integrator 10 LTS
TYPO3 File Architecture
TYPO3
Show in app
Description
TYPO3 architecture – charsets, folder structure, access rights.
Goals
I know that the default charset to be used with TYPO3 is UTF-8.
I know which files and folders TYPO3 generates and their purpose.
I know which permissions on Linux/UNIX-based systems have to be set for files/folders for optimal TYPO3 performance.
Maintainer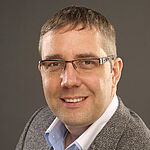 Oliver Thiele
Web Development Oliver Thiele