< CMS Certified Integrator 10 LTS
Upgrade Wizards
TYPO3
Show in app
Description
Existing Upgrade Wizards and their purpose and usage.
Goals
I know the purpose of the upgrade wizards and how to execute them in the TYPO3 backend and on the command line.
I know how to reset an upgrade wizard (mark to re-run).
I know where to find information about failed upgrade wizards.
Maintainer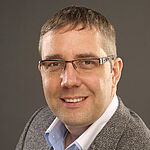 Oliver Thiele
Web Development Oliver Thiele