< Content Management System Basics
About a CMS
TYPO3
Show in app
Description
A content management system is a software application for the collaborative creation, organization and editing of content, primarily in the online area.
Goals
I can explain what a CMS is.
I can explain how content and design are separated in a CMS.
I know about features and advantages using a CMS.
Maintainer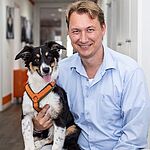 Tom Novotny
TYPO3 Education Committee